Maatilamatkailu Ilomäki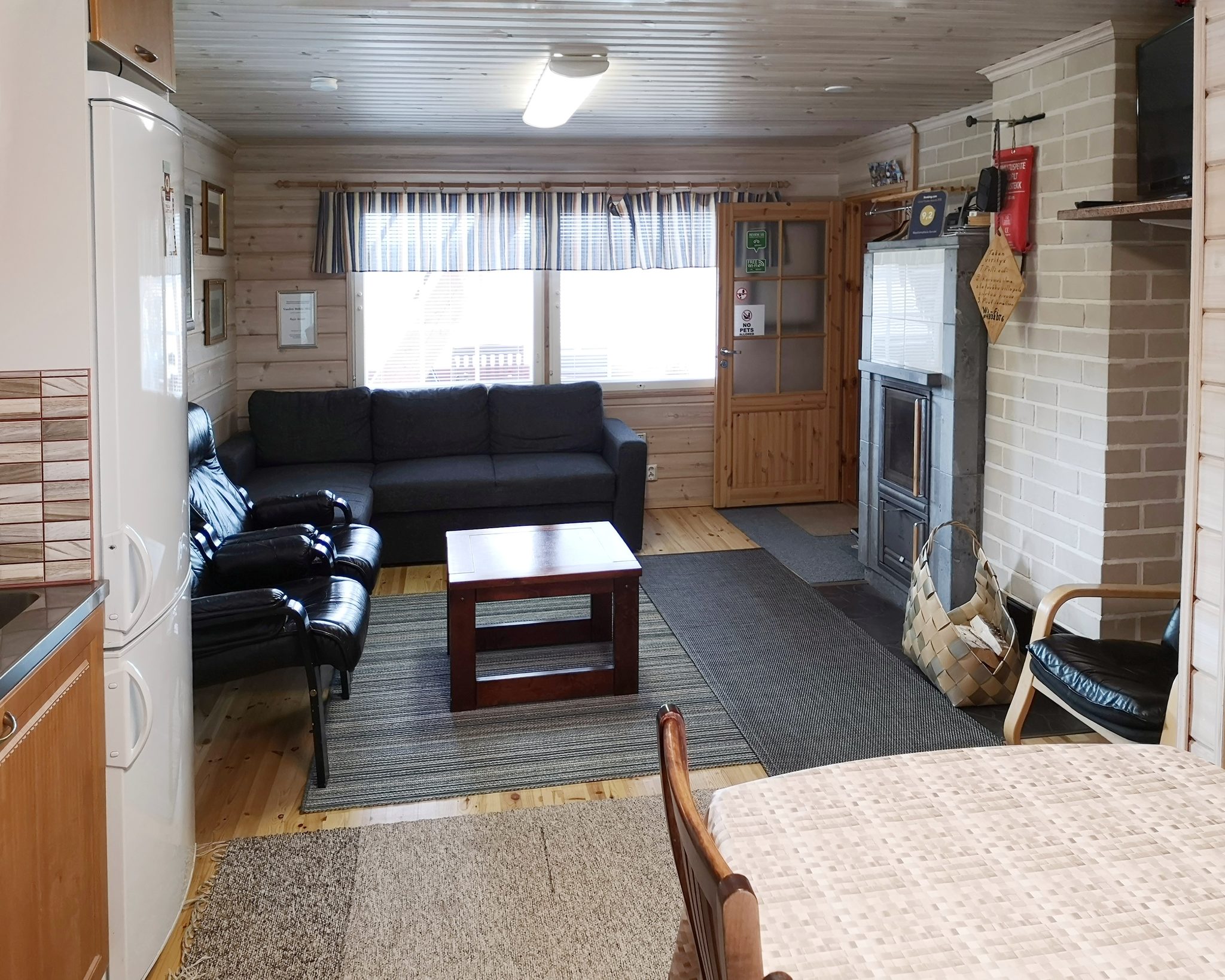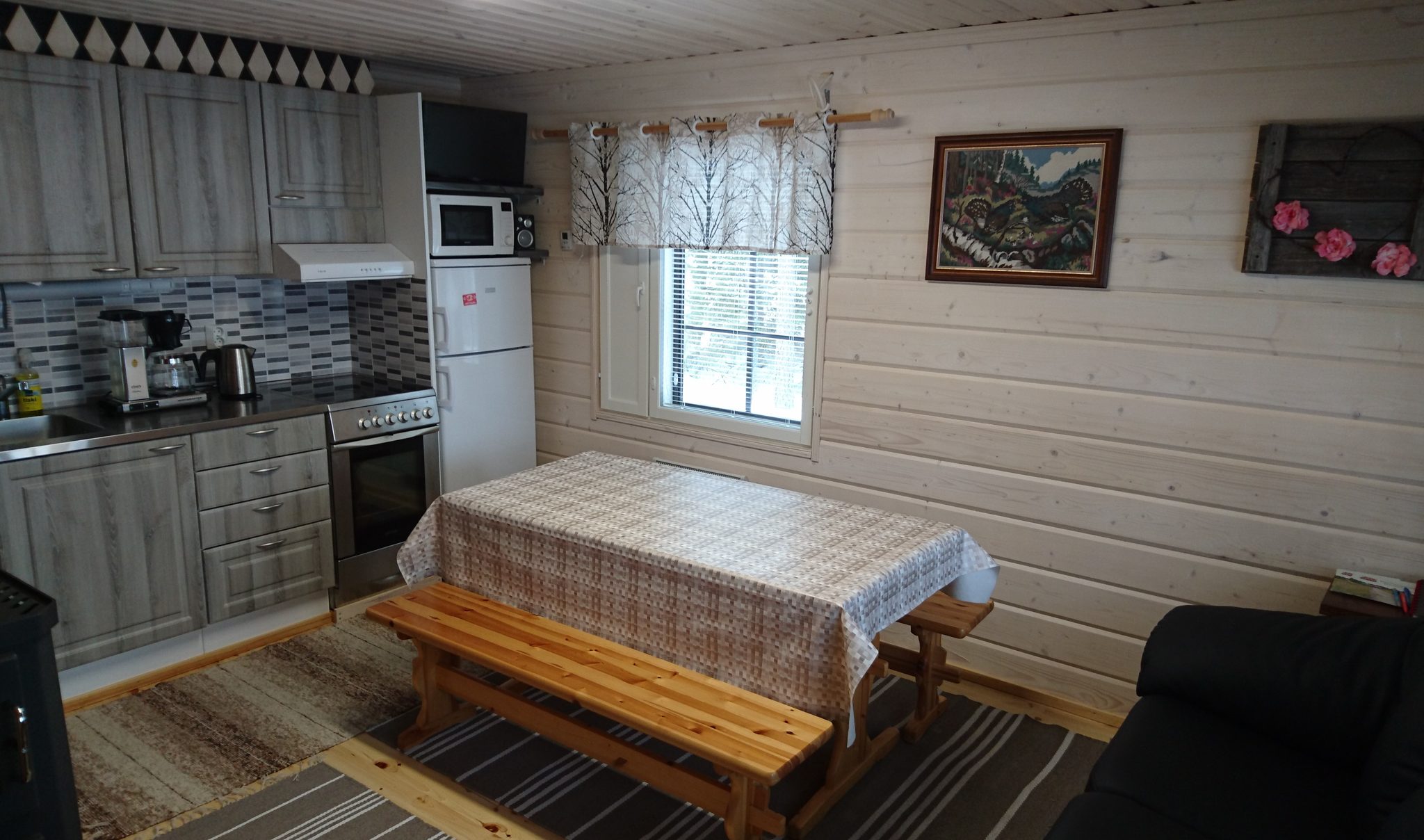 1. Onnenkivi cottage
Set in a secluded location on the edge of one of our fields, this cottage, built in 2013, is our most luxurious, offering all the comforts you need for an amazing holiday. It is so private that the only noise you will hear is the sound of the sheep grazing nearby. Here, you can put the finishing touch to your day by enjoying a gentle steam in our traditional Finnish wood-fired sauna or taking in our glorious sunsets from your own private porch. Or perhaps you would prefer a soak in our hot tub? The choice is yours.
BOOK ONLINE
2. Old Farmhouse
The original Ilomäki Farmhouse is full of historic charm. At the very heart of the property is an old wood-fired oven that spreads a wonderful cosy warmth throughout the house. The large farmhouse kitchen is the perfect setting for family celebrations, while the gazebo outside is perfect for barbecues. Guests have exclusive access to the entire house, with a floor area of 90 m² which comprises a large farmhouse kitchen and living area, three bedrooms, a sauna and a WC and washroom. The property has beds for 7+2 guests.
BOOK ONLINE
3. Mantantupa cottage
Mantantupa Cottage, our newest property completed in 2017, is a pretty log cabin built over two floors. It enjoys a private location away from our other properties, surrounded by nature. However, as the farm is just 500 metres away, you are never far from all the action. The outdoor sauna is an unmissable experience and you could follow it up with an evening around a campfire.
BOOK ONLINE
4. Kuha Cottage (at the Kalajärvi recreation area)
Kuha Cottage located at the Kalajärvi recreation area, Kuha Cottage comes with everything you need for a really great holiday, including an outdoor sauna. Kuha Cottage offers excellent access to all the local visitor attractions: there's a restaurant just 150 metres away and the area also has a beach, complete with water slide, great opportunities for fishing, mini golf and a long-distance ice skating track. And if you'd like a taste of Finnish culture, the local outdoor summer theatre and music festivals like Summerdance are well worth a try. Although Kuha Cottage is about 6 km from our farm, guests are always welcome to stop by and say hello to our animals.
BOOK ONLINE
5. Kotikolo cottage
This tiny cottage can accommodate up to 4 guests. It is the ideal choice for visitors wanting to explore nearby attractions, including the Tuuri Village Shop, Powerpark, Duudson Activity Park and Ähtäri Zoo. The cottage enjoys a wonderful corner location on the farm and is the perfect spot for enjoying our spectacular sunsets. Our wood-burning sauna is always available for an authentic Finnish experience, and you can follow it up with a barbecue in the grounds.
BOOK ONLINE
6. Brookside Cottage (wilderness cottage)
If you are looking for an authentic rural experience stripped of any unnecessary luxuries, Brookside Cottage, set in a secluded and stunningly beautiful location, will be perfect for you. The cottage is located approximately 1 km from the farm. You can enjoy the calls of the cranes and swans that have made a nearby pond their home, and you shouldn't be too surprised if you spot an elk watching you from across the field. How would you like to bathe in the gentle warmth of an authentic Finnish sauna before falling asleep to the sound a babbling brook just outside your bedroom?
BOOK ONLINE
7. Studio
Convenient and compact living in an idyllic setting. The Studio, best described as a hotel room set in a farmyard, is a particularly perfect choice for business travellers. The room comprises a kitchen/living area/bedroom, with an en-suite bathroom.
BOOK ONLINE
8. The little cabin
Little cabin (10 m2) for two, with a separate sauna (wood heated stove + hot water container, no shower), privy outside.
BOOK ONLINE
Previous
Next
At Ilomäki farm, we offer our visitors cosy and comfortable cottage accommodation, beautiful nature, Finnish traditions and plenty of peace and seclusion all year round, close to the city of Seinäjoki, in western Finland.